Developer Update - April
2023-04-14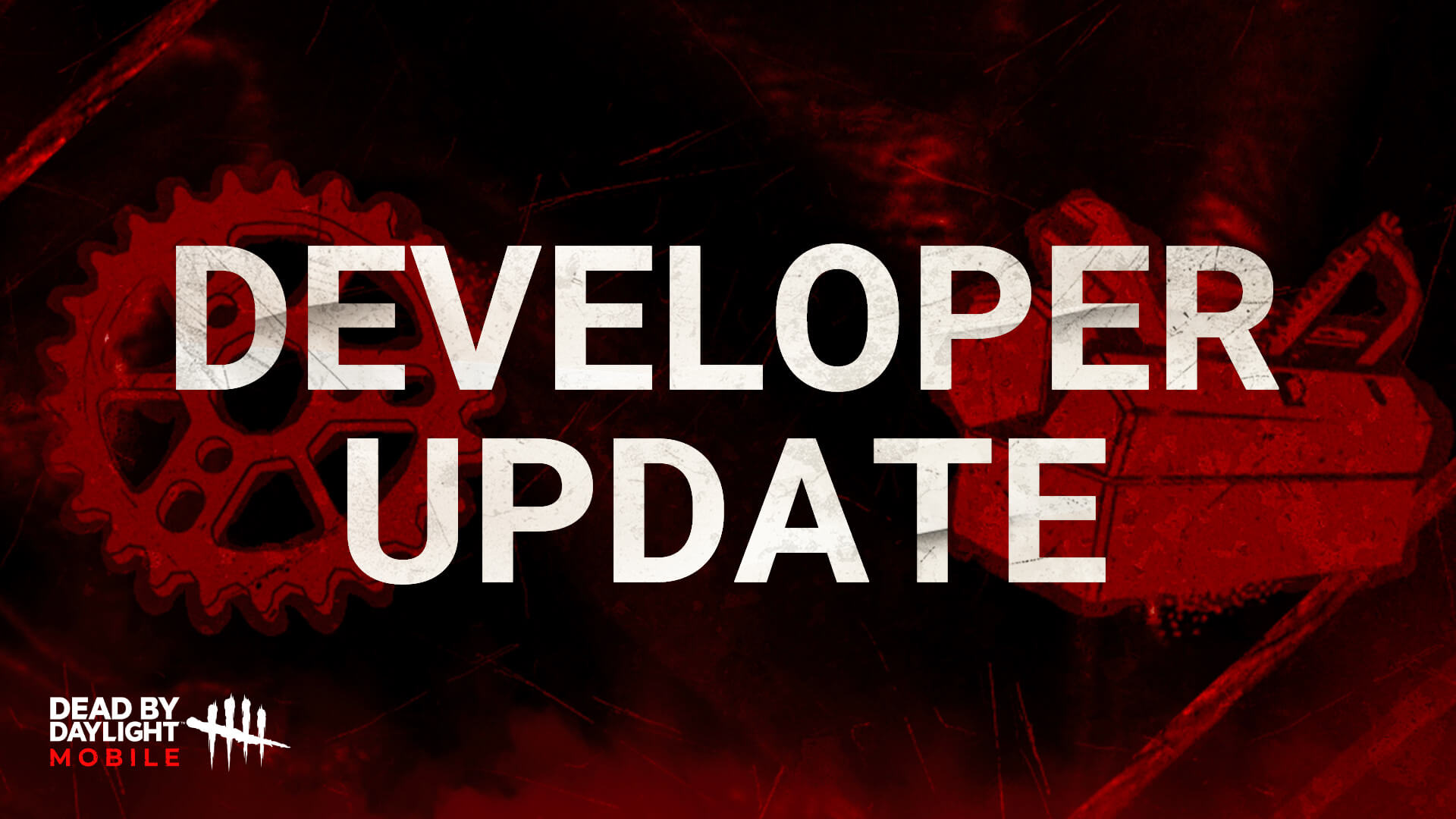 Hello, People of The Fog:
We want to keep you in the loop with the latest developments and improvements we're bringing to the game. In this developer update, we'll be addressing some of the feedbacks and concerns we've received from the community. So sit tight and let's dive into what's coming to Dead by Daylight Mobile!
MAY
CONTENT
New Characters
We expect to bring back some Characters within the next two months, including two original Characters from one of our Chapters and a new Licensed Killer. So stay tuned!
The Entity's Treasure
We are planning to adjust The Entity's Treasure to include more Customizations that can be obtained with Sinister Stones. The first addition is currently planned in the April 27th update, two customization pieces will be joining the Forerunner Collection and will be able to be obtained with Sinister Stones. However, Limited-time Customizations will still require Auric Cells to obtain.
QOL UPDATES & FIXES
Server & Latency
We are already working on optimizing latency issues by deploying more server nodes across three continents. We have also noticed that latency greatly affects hitbox calculations and accuracy, this is something we're actively looking into improving.
Account Migration Customizations
We've confirmed a configuration error during Account Migration which caused certain Customizations (e.g.Feng Min's GamePlay Expo Streamer) to not migrate to the new version as they should. Players affected by this issue will be compensated within this month. The Customizations will not be automatically unlocked, but the resources spent to acquire them will be returned to your account by in-game mail.
Teachable Perks & Prestige level
We are aware of this issue and our team is currently working on a fix. In addition, we plan to update the Character leveling and Prestige system in the coming months. This new Prestige system is tied to a Character's progression and will reduce the grind significantly. Moving forward, the first three Prestige levels will unlock the corresponding tier of that chosen Character's perks across every other Killer or Survivor. It's also worth noting that you will no longer lose any Perks, Items, and Add-ons when leveling up a Character's Prestige level. Characters will also be able to progress beyond Prestige level 3 – we'll be sharing more details on that process closer to release. Note that each prestige level will modify your Character-specific Prestige Icon, which other players can see in the post-game tally screen. We hope that these future changes will enable you to proudly showcase your commitment to your favorite Characters while making the Prestige system feel more rewarding.
Flashlight
We are currently planning to add joystick control to Flashlights. With joystick control, players can easily maneuver their character while controlling the Flashlight's direction and angle simultaneously. This not only saves time but also makes it easier to keep the Killer in their sights, increasing the chances of stunning them and saving their fellow Survivors. Additionally, joystick control may allow players to quickly adjust their Flashlight's angle, providing a more precise tool for blinding the Killer and potentially escaping their grasp.
BALANCE
Mori
We have heard your concerns regarding the current Mori system. We plan to adjust the Mori system so that Survivors may only be executed once they are on their final hook state. This change will be coming with our May update.
Maps
We are actively looking into Map balance issues, and especially double Pallet loops. However, this will take quite a bit of development time to address, and we will have more to share in next month's Developer Update.
OTHER
Language
We are currently planning to add French and are hoping to support even more languages in the future.
Controller
We don't have any plans for official Controller support at this time.
Until next time...
The Dead by Daylight Mobile Team